The 80th Street Residence is excited to announce their partnership with Lotus Biosecurity, New York City's leading full spectrum biosecurity solutions provider. Lotus completed a thorough evaluation of our existing infection control measures prior to implementing their State of the Art recommendations. Thankfully, Lotus will continue to provide 80th Street with ongoing biosecurity assessments and keep us abreast of any future recommendations based on emerging research. During this troubling time, we are committed to doing whatever it takes and going above and beyond NYS DOH required infection control protocols. Partnering with Lotus has allowed us to achieve our Platinum Certification as a COVID aware facility…THE VERY FIRST ASSISTED LIVING RESIDENCE TO BE AWARDED SUCH RECOGNITION.
Now please, take a look here at some of the state-of-the-art infection control measures 80th Street has in place....
Biosecurity and Infection Control Entry Measures from Lindsey Harbison on Vimeo.
In addition to our entry precautions, we are thrilled to share that 80th Street has been able to secure the Arc by rzero. Arc is a hospital grade UV-C surface and air disinfection machine that is user friendly and highly effective in disinfecting over 99.99% of pathogens including Human Coronavirus. Arc can be easily moved throughout 80th Street to use anywhere and with a short run cycle, it can be run daily throughout the entire building. While 80th Street has yet to decide on a name for their Arc, here it is in action sanitizing the Private Dining Room. To learn more about Arc, visit rzero's website at https://www.rzero.com/arc-uvc/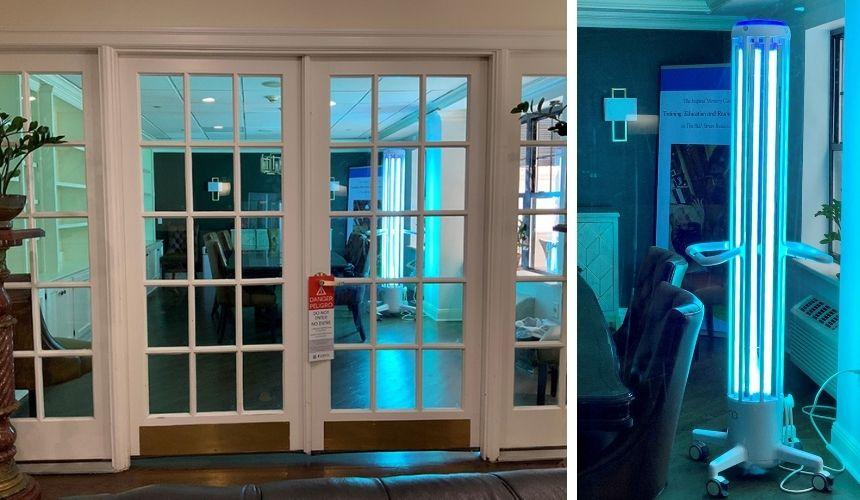 Call: (212) 717-8888
We are here to help

Contact Us