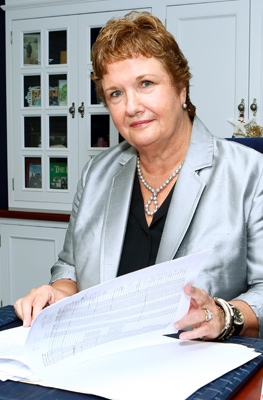 Warmest Regards,


A Chat with the Executive Director
Thanks to the vision of Wayne Kaplan and Larry Morehead, the owners of The 80th Street Residence, we have successfully built an environment and culture that welcomes creativity and change - something long left behind in the now predominantly corporate assisted living arena. Because we do not have to model other sister communities, we have been able to successfully fashion our Memory Care community into something very special and unique. To this day, we pride ourselves in remaining innovative and open to growth. Along with the support of our amazing staff, we continue to eagerly welcome new ideas and initiatives… always utmost in our minds that no two Residents are ever the same.
Throughout the years, our families have often commented that our approach is also tremendously helpful to them as we indeed recognize that dementia has a broad reach that affects more than just the one person. My heartfelt goal is to be here to listen and help whenever I can. After all, talking things through often helps make the day just a little bit easier.
As I now look back upon my arrival at 80th Street in 2006, I thought that my 20 years of experience in the industry had taught me most, if not all, that I needed to know about leading a dementia care community. Now a decade later, I smile as I recognize just how much I had yet to learn.
Call: (212) 717-8888
The Choice is Yours...
The Responsibility is Ours.

Contact Us