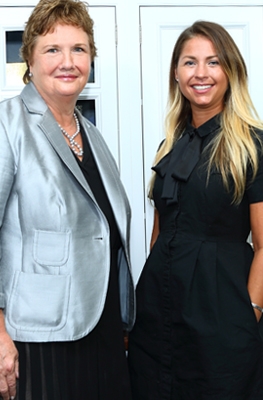 Clare Shanley & Lindsey Harbison
The 80th Street Residence
430 East 80th Street
New York, NY 10075
212-717-8888
Although COVID-19 may have stopped many things in our world, it surely has not stopped dementia. All of us at 80th Street really understand that dementia affects so much more than the person diagnosed and want you to know that we remain available and committed to supporting both you and those with cognitive losses in these unprecedented times.
As the health and well-being of our Residents and Staff remain our top priority, we do hope that you understand that, right now, we simply cannot invite you in for a tour. Trust us when we say that we miss our Visitors dearly. However, we must remain vigilant in our fight against COVID-19.
With that being said, we recognize that many of you need to "see" The 80th Street Residence and cannot wait for visitation restrictions to be lifted. Right now, we are happy to "meet with you" remotely and arrange your virtual tour. Just give us a ring or fill out the information below so that we can schedule a good time for both of us.
And for those questioning making a move now, we surely understand that it may seem like the timing could not be worse. However, with our decades of experience, we have never felt more strongly that right now community living with one's peers may make all the difference. To help assuage your angst, please visit our COVID tab here 80thstreetresidence.com/covid-19 to see just how great our Residents are doing now and to hear just what their families are saying about The 80th Street Residence during COVID-19.
We are here for you now, and hope to hear from you very soon.
Map to our Location
Call: (212) 717-8888
We are here to help

Contact Us