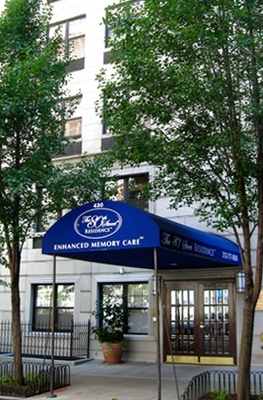 We've made it this far…here's the reason
Back in 1999, something extraordinary happened in New York City. The doors opened to the first and only Assisted Living Community entirely devoted to Memory Care…The 80th Street Residence. Not many communities have such longevity. Over the decades, we've seen new buildings go up and the number of home care agencies multiply. The comparison game is real. So how is it that we have made it this far?
We do not like change…we love it! What began here as "Memory Care" has evolved into something so much better. Our decision to change was intentional. We worked hard. We studied. We learned that there are well over 100 different types of dementia. Today, we confidently welcome Residents with Lewy Body's, Parkinson's, Vascular Dementia and Alzheimer's just to name a few.
What else keeps us growing and going?
A good place to start is with our two Owners, Wayne Kaplan and Larry Morehead…no board, no corporation, no shareholders…we are a standalone community encouraged from the top to be different from everyone else and to use our imagination and creativity to stand out from the rest.
We look forward to sharing more of our story with you as we believe we are the best possible alternative for someone no longer able to live at home. We are ready to help when you are ready to call…
Call: (212) 717-8888
We are here to help

Contact Us